Steel Dynamics Sets Sales Record | The star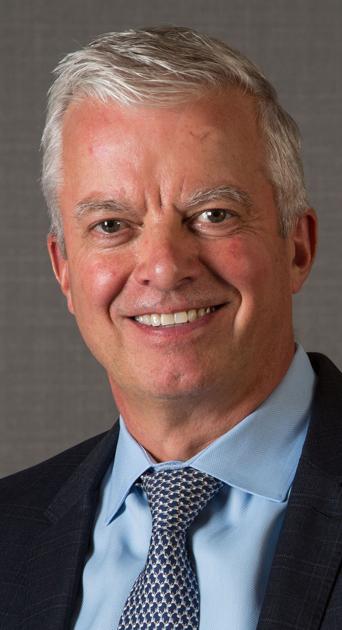 FORT WAYNE – Steel Dynamics Inc. released record second quarter 2021 financial results on Monday.
The company achieved record net sales of $ 4.5 billion and net profit of $ 702 million. Excluding the $ 23 million costs associated with building the new Flat Roll steel mill in Sinton, Texas, adjusted second quarter net income was $ 719 million, or $ 3.40 per diluted share. .
In comparison, the company's adjusted earnings in the first quarter of 2021 were $ 2.10 per diluted share.
Steel Dynamics operates its original flat roller steel plant and New Millennium Building Systems plant southwest of Butler and an OmniSource metal recycling station in Auburn.
"The team has performed exceptionally well, achieving record quarterly operating and financial results, including record sales, operating income, operating cash flow and adjusted EBITDA," said Mark D. Millett of Auburn, President and CEO of SDI.
"Our second quarter 2021 operating income increased 61% sequentially to $ 956 million, with adjusted EBITDA of over $ 1.0 billion. We continue to achieve numerous individual operational and financial records, a truly incredible achievement and a testament to the passion and dedication of our team. "
"During the second quarter, steel demand remained strong as shipments and product prices continued to gain momentum across our steel platform," added Millett. "Domestic steel consumption was strong in the automotive, construction and industrial sectors, while the energy sector continued to show signs of rebounding.
"Second quarter operating profit from our steel business reached $ 1 billion, and our metals recycling business posted strong profits … Our steelmaking operations again hit record quarterly shipments and ended June with a new record backlog as we are in the middle of the summer construction season.
The company's steelmaking operations, including New Millennium Building Systems, reported second quarter operating income of $ 28 million, nearly tripling first quarter sequential results.
"We remain confident that the macroeconomic and market conditions are in place to support strong domestic demand for steel in 2021 and beyond," said Millett. "We continue to see strong demand for steel coupled with extremely low customer steel inventories throughout the supply chain. The automotive sector continues to be strong, despite the shortage of microchips, and other sectors such as construction, equipment and transportation remain strong.
He added: "We believe that this momentum will continue throughout the year and that our third quarter 2021 results could represent another record performance."
Millett said that due to excessive heavy rains in Texas, steel production at the new Sinton plant will be delayed and is now expected to begin in the middle of the fourth quarter of 2021.
He added: "We recently announced greenhouse gas reduction and renewable energy targets, including a target for our steel plants to be carbon neutral by 2050."