Solewant Group Invests $ 200 Million to Meet Africa's Standard Steel Pipe Needs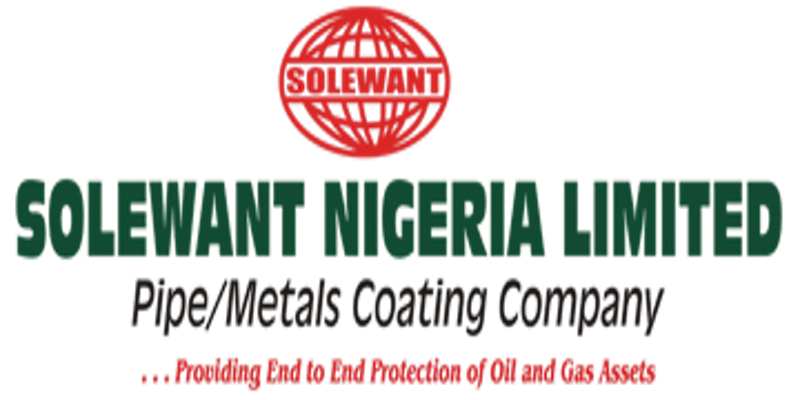 Pierre Uzoho
Original engineering equipment maker / oil and gas service provider Solewant Group said it has spent more than $ 50 million and is currently investing an additional $ 150 million, cumulating more than $ 200 million in investments, in expanding its automated longitudinal submerged arc welding (LSAW) pipe milling plant.
Solewant Group CEO Mr. Solomon Ewanehi said the investments should help the company consolidate itself and provide standard steel pipes needed in Africa's oil, gas and water sectors.
Ewanehi, revealed this when a team from the Ministry of Water Resources carried out an inspection at the company's facilities in Alode, Eleme-Onne, Rivers State.
The facilities inspected in the Solewant Group industrial zone included the company's pipe and metal manufacturing center, a state-of-the-art laboratory, a manufacturing and coating site of over 139,000 square meters, a coating plant of multilayer pipes and a concrete weight coating plant.
Ewanehi noted that Nigeria has suffered over the years from insufficient local capacity in the water, oil and gas industry, especially in the areas of value added and production of tubular products in the country.
To close the gap, Ewanehi, said the company has created its industrial zone to stimulate local content and give a direct boost to existing water, oil and gas laws and regulations that support the development of local content. .
He added that the Solewant industrial zone would also provide a strong African presence, as Nigeria is at the forefront of the development of West Africa where major oil, gas and hydraulic facilities were being developed. 'installation.
He said their journey to manufacturing was an example of value creation that began in 2004, when the federal government met with some stakeholders in Abuja to review the progress made by indigenous industries.
This, he said, led to the development of the company's industrial zone.
"The purpose of this pipe and metal center is to provide jobs for young people and train engineers in pipe / pipe coating application services, encouraging local content, technology transfer, to save time." in project delivery and minimize the cost of projects and efficient pipe / metal coating solution to project owners, "he said.
Ewanehi identified the environment and philanthropy as major challenges, stressing that their business was not looking for challenges because they were natural.
The GCEO said it was more excited that the Nigerian Content Development and Monitoring Board (NCDMB) certified Solewant as an original equipment manufacturer of liner pipes in the country, stating "so if you you need these products and solutions, you have to go to the Solewant installation ".
In his speech, after the visit to the company's facilities, the head of the ministry's delegation, Mr. Oyok Nsa, who spoke on behalf of the Minister of Water Resources, Adamu Suleiman, described the products produced by High quality and unprecedented Solewant Group in Nigeria.
According to Nsa, "it is more gratifying to see a 100 percent Nigerian company making such products in the country, and as such, Solewant should be encouraged and supported."
He said the ministry was concerned about the prevalence of hardware failures in Nigeria's water supply infrastructure caused by the use of substandard uPVC / HDPE pipes, housings, screens and fittings.
He revealed that the ministry plans to standardize and regulate the materials to be used in the construction of water supply infrastructure in the area.
Congratulating the Solewant group again, Nsa said: "What we have seen here today is unprecedented. The water treatment plant and other pipe production and coating facilities are of high quality and meet international standards.
"Solewant has proven that they can manufacture high quality tanks and pipes that can deliver potable water to the public. We are impressed, so we will report to the Honorable Minister of Water Resources upon our return.